Great Christian Hymns Blog
Welcome to Great Christian Hymns Blog! Here is the place where you will be able to find the latest updates to this site. Do come back again and again for more contents will be added day by day.
May the LORD richly bless you.
Flora Tan
~ who loves God and loves to worship Him with the great christian hymns.
Oct 13, 2018
Holy Holy Holy - An Awesome Hymn of Worship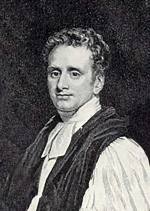 Holy Holy Holy Lord God Almighty! Early in the morning our song shall rise to thee.
Continue reading "Holy Holy Holy - An Awesome Hymn of Worship"
Ezine and Your Comments
Stay tuned! More hymns will be added.
Meanwhile, you might like to subscribe to my ezine or add your comment to this page. Just scroll down to sign up, add your comment or view what others are saying about this hymn.
Let's Keep In Contact!
Be the first to receive updates, Christian living tips and current news!
Like GreatChristianHymns.com?
If this Christian hymn has inspired or edified you in some way, please help spread the Word by sharing it with someone today.
Praise the LORD.
How good it is to sing praises to our God,
how pleasant and fitting to praise Him!
~ Psalm 147:1